Discover a hidden world and meet the predecessors of the dinosaurs and mammals!
We dig for fossils that have never been seen before, traces of life hidden inside of rocks for more than 290 million years. As an interdisciplinary team of scientists and different specialists we investigate the history of life on Earth directly on-site and in our research labs in museums and universities in Germany. We want to understand how life was developing at that time and what we can learn from it.
Where can we do all of this? In BROMACKER, the unique research project around an ongoing excavation site in the heart of the Thuringian Forest.
Curious? You can become part of BROMACKER yourself! Come and visit us directly at the BROMACKER lab in Gotha or on-site during the digging season.
Start your discovery tour now – BROMACKER is waiting for you!
This research project is funded by
Thuringia, Tambach-Dietharz,
UNESCO Global Geopark
Inselsberg - Drei Gleichen
Coordinates:
50° 48′ 35.04" N, 10° 37′ 8.96" E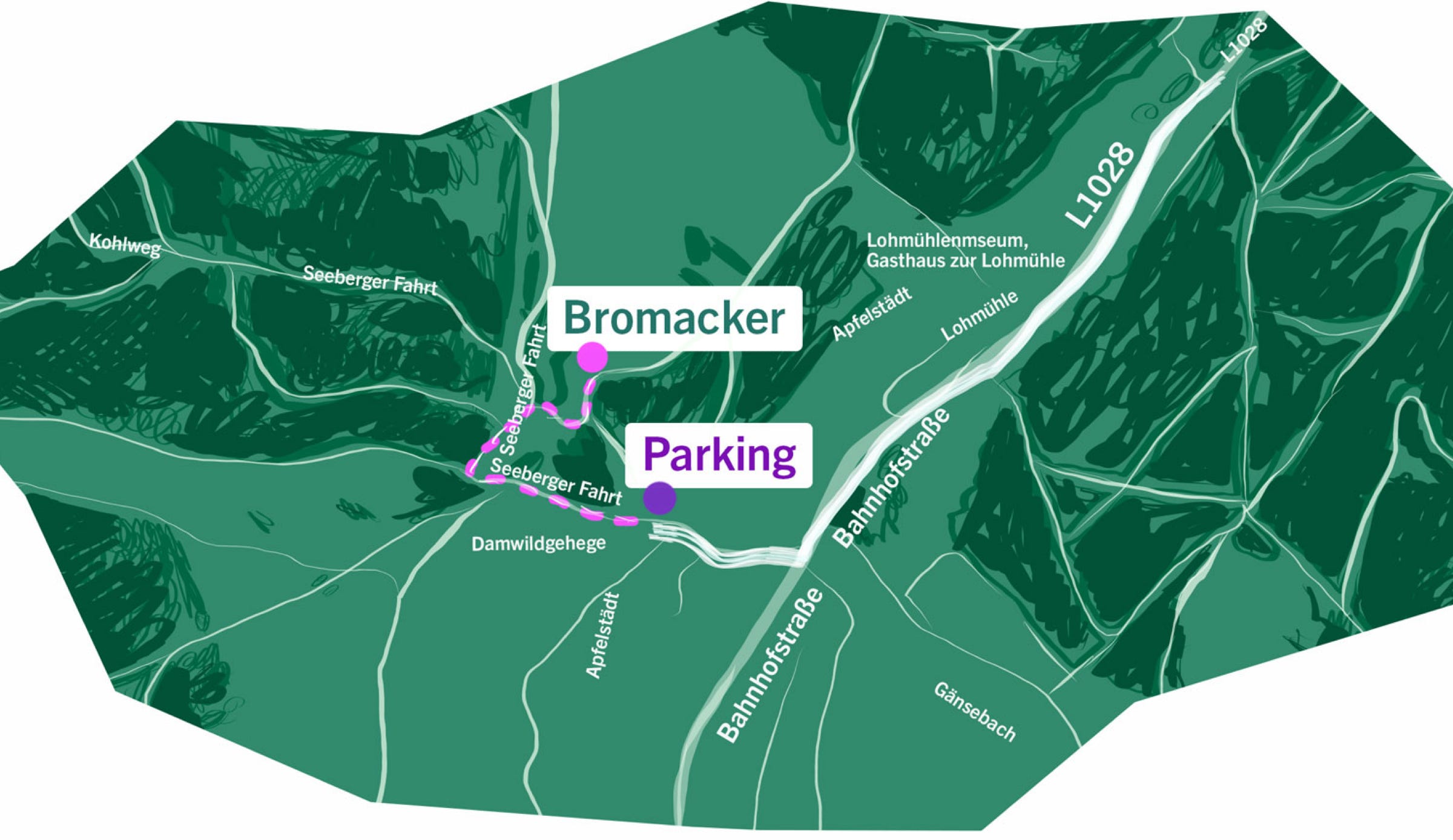 Directions
Georgenthal Castle Square – Bromacker
From Georgenthal follow the Tambacherstraße / B88 to the west in the direction of L1028. Turn left onto the L1028 in the direction of Schmalkalden / Tambach-Dietharz and follow the road for about 2.5 km. On this road you pass the Rodebachmühle and a little later the Lohmühle, where the L1028 changes into the Bahnhofstraße, which you follow
for another 300 m. Turn right onto Seeberger Fahrt and follow it for 200 m. You will reach the parking lot here,
which is on the left.
Now continue by foot. Keep left at the fork, on Seeberger Fahrt, for about 240 m. Then follow Seeberger Fahrt, which turns right, for 110 m. Now leave Seeberger Fahrt and follow the right path at the triple fork. Follow this path, which turns left directly to the Bromacker locality after about 50 m.
Photo material, which you may use free of charge in connection with reporting on the BROMACKER project, and detailed information on the site, research and science communication can be found here.
Contact for public relations:
Here you can find information about the current status of the project.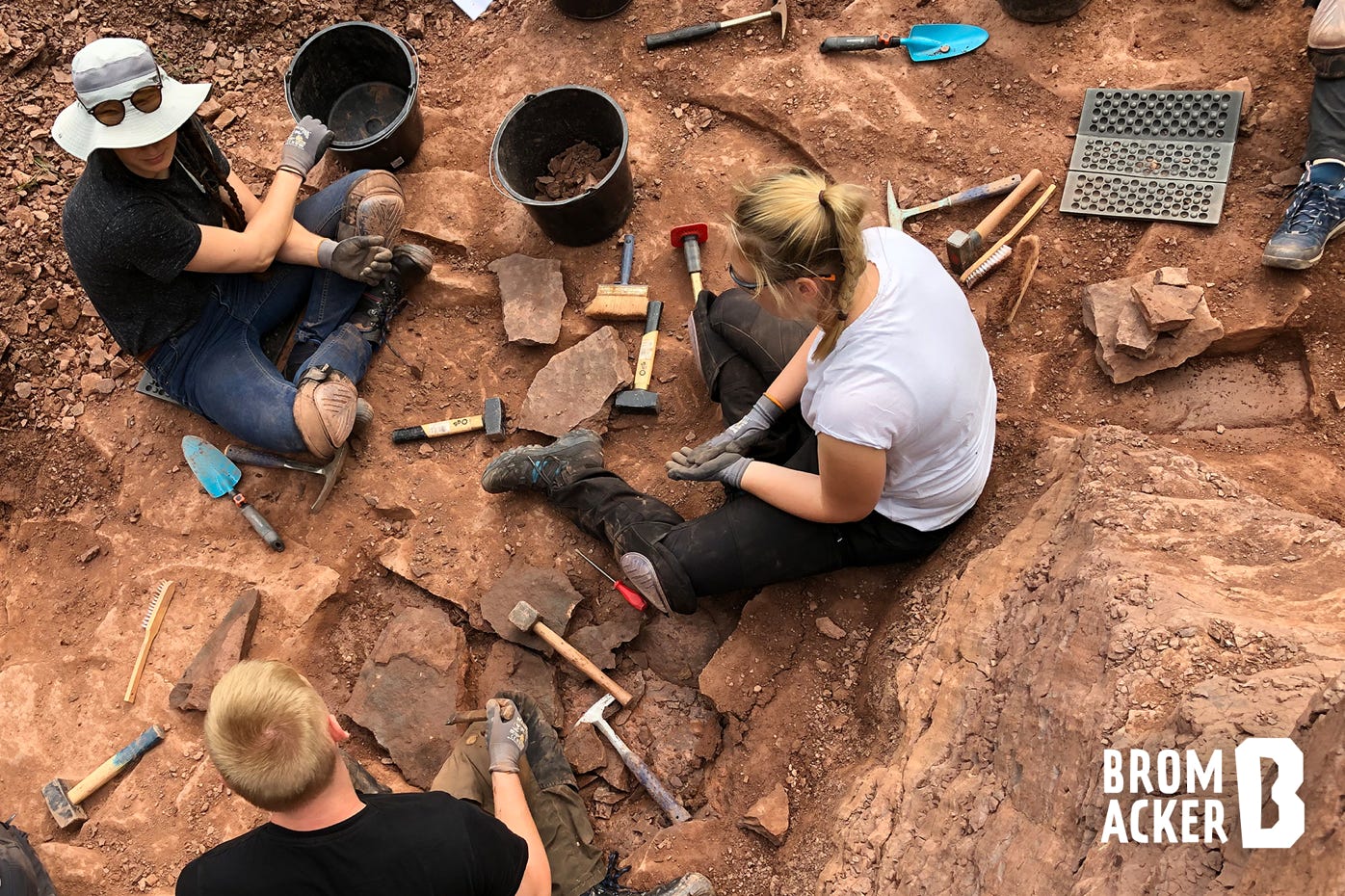 Images: Anastasia Voloshina / MfN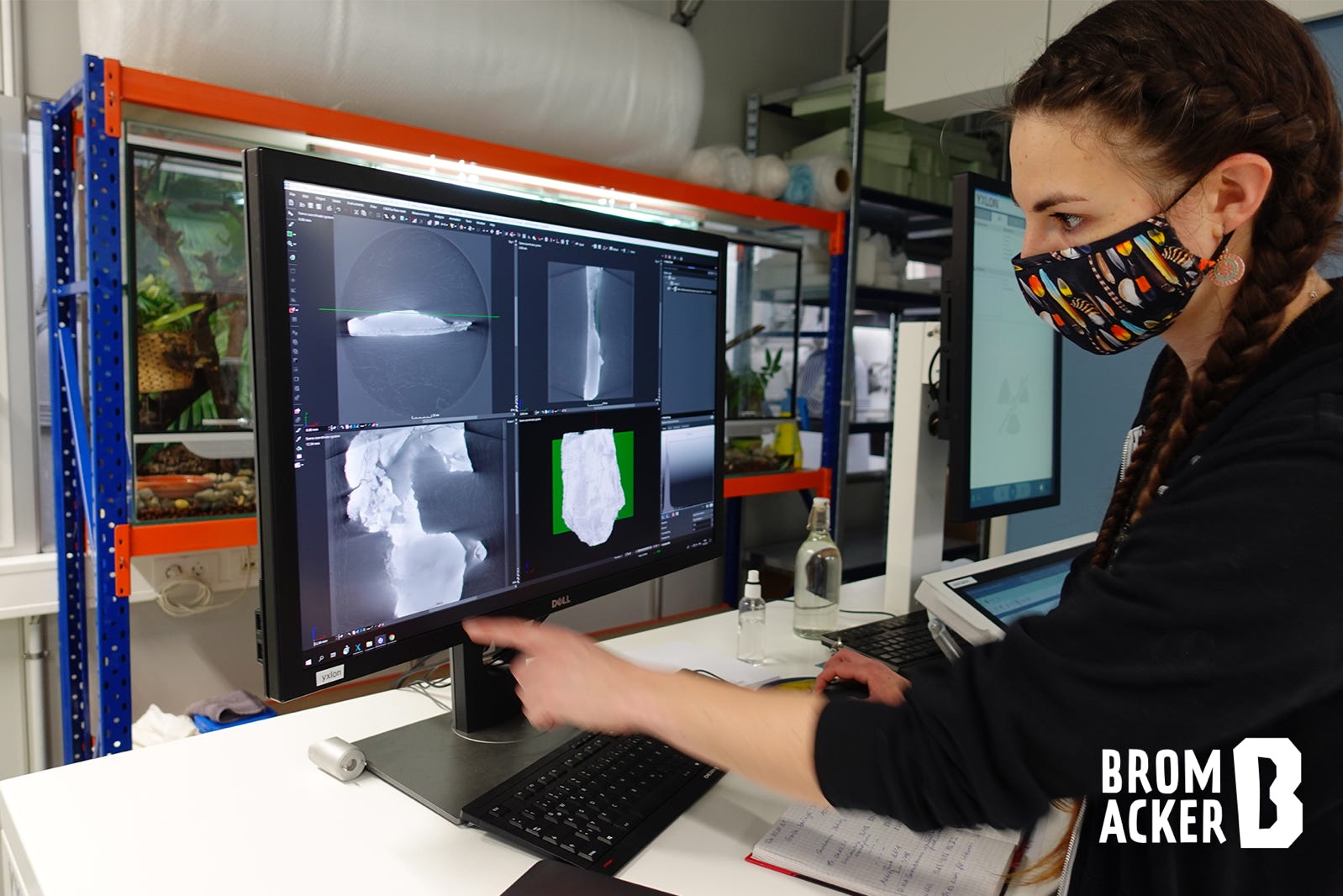 Please note: We give permission for use of these pictures only with reference to the BROMACKER project.